Self-Love & Vaginal Wellness

The support you need for production of healthy bacteria in the vaginal microbiome*

Shop Now
Welcome To Dependable Vaginal Wellness, Finally.

Take A Breath, We've Got You. Mavo Care Was Created Because We Were Also Standing In Your Spot And We Know How It Feels To Deal With The Feminine Issues Over And Over, Ugh. Because Of That, We Made Sure To Create Products That We Can Help Solve These Issues. Guaranteed.

We Were Tired Of The Industry Not Being On Our Side, And Now We're Actively Creating The Future Of Vaginal Wellness. Stick Around, You Won't Be Disappointed.


Read More

WE'RE PUTTING


THE CARE BACK IN FEMININE CARE
And Were Doing It Right This Time.
Patent-Pending Formula
created for long lasting, herb-based solution for bv and yeast infections.
Powered by Calendula
formulas created from the herb that's proven to help against bv and yeast long term.

Gyn Approved
gynecologist approved solution for ordinary vaginal problems.
Anti-microbial
combats bacteria + yeast responsable for vaginal infections.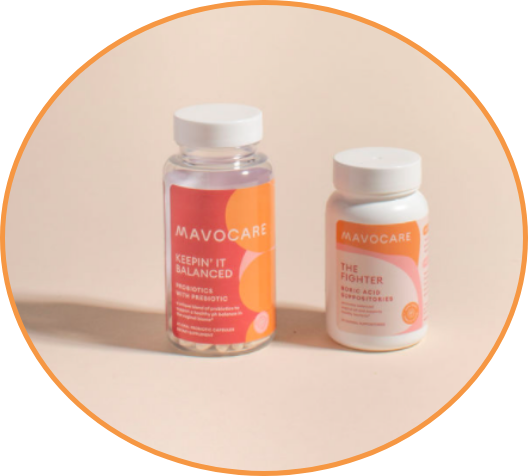 Rumble Bundle
Feel Fresh, Confident, And Healthy Naturally With Our Effective, Patent-Pending Formula That Will Give You Long-Lasting Results, Guaranteed. Alleviate Odor, Itch, And Discharge At Home...
Add To Cart
Mavo Babes For All Womxn
A community of a womxn supporting each other throughout our vaginal wellness journey.
New Products Are Coming Your Way..

Be The First To Find Out More!

There Is Just Something Special About Getting The Inside Scoop. Sign Up To Our Newsletter & Be The First To Find Out What Mavo Care Has In Store For You.

Join Now